Bulk Flowers
Throughout our spring & summer flushes, our handgrown flowers are available to purchase in bulk. Perfect for florists or anyone in need of flowers in bulk, our carefully packaged boxes can be shipped throughout New Zealand.
Ranunc, Tulip & Spring Mixed Boxes coming soon!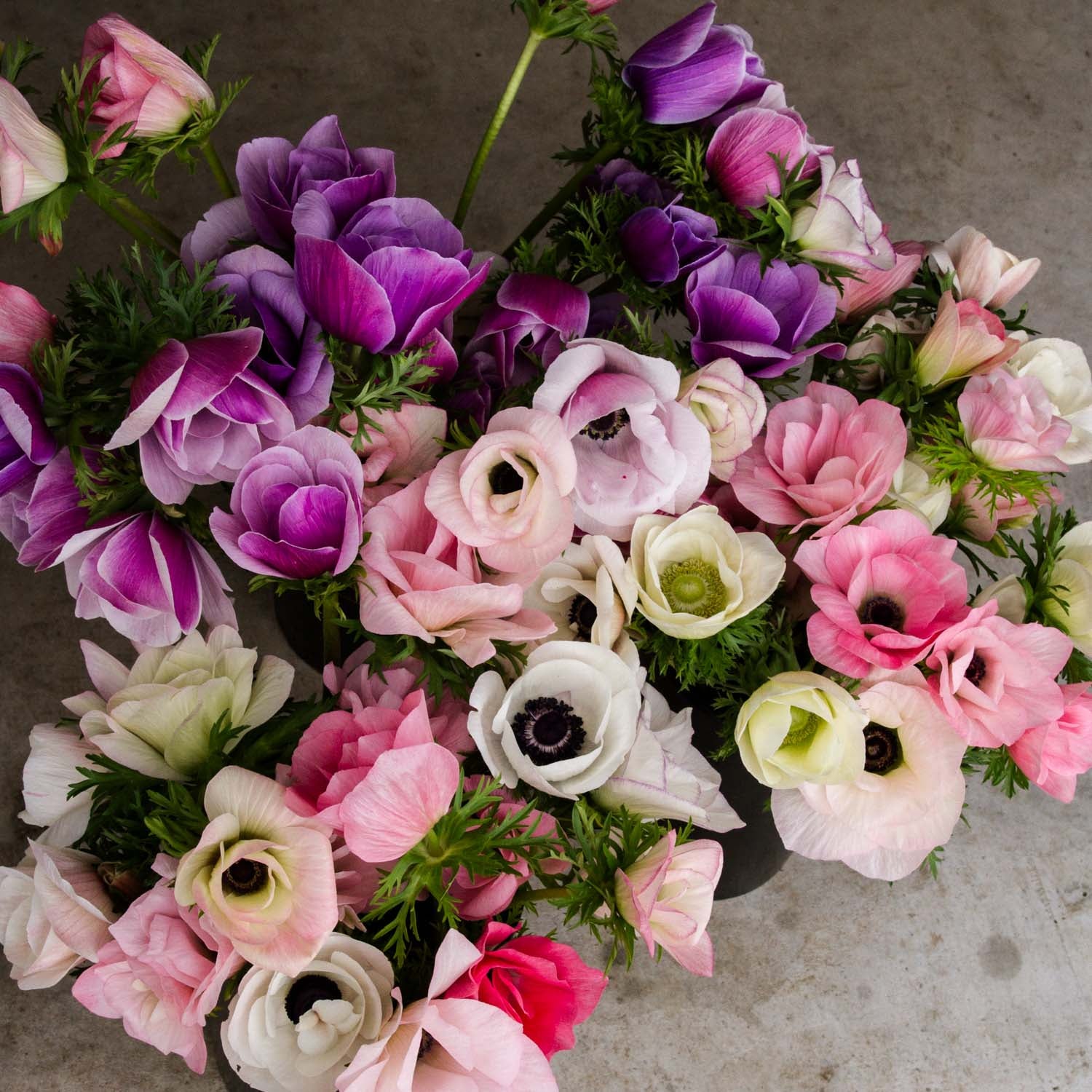 Available This Week
Pastel Anemones
Mix of all our favourite pastel anemones, from blushy whites, to shades of pinks, intricate edges and warm lilac, lavender.
See More
Spring Pre-Orders
It has been a long time since we last offered event orders, but with Ari our new office (& seed) lady on board I think we're finally (at very long last) ready to give it another go!
We will be offering limited number of pre-orders throughout our peak spring flush (September to mid–October), and again later with our lisianthus summer flush.
Our pre-orders are reserved for florists only
Our standard Bulk Flower options however are available for everyone, and will be updated each week.