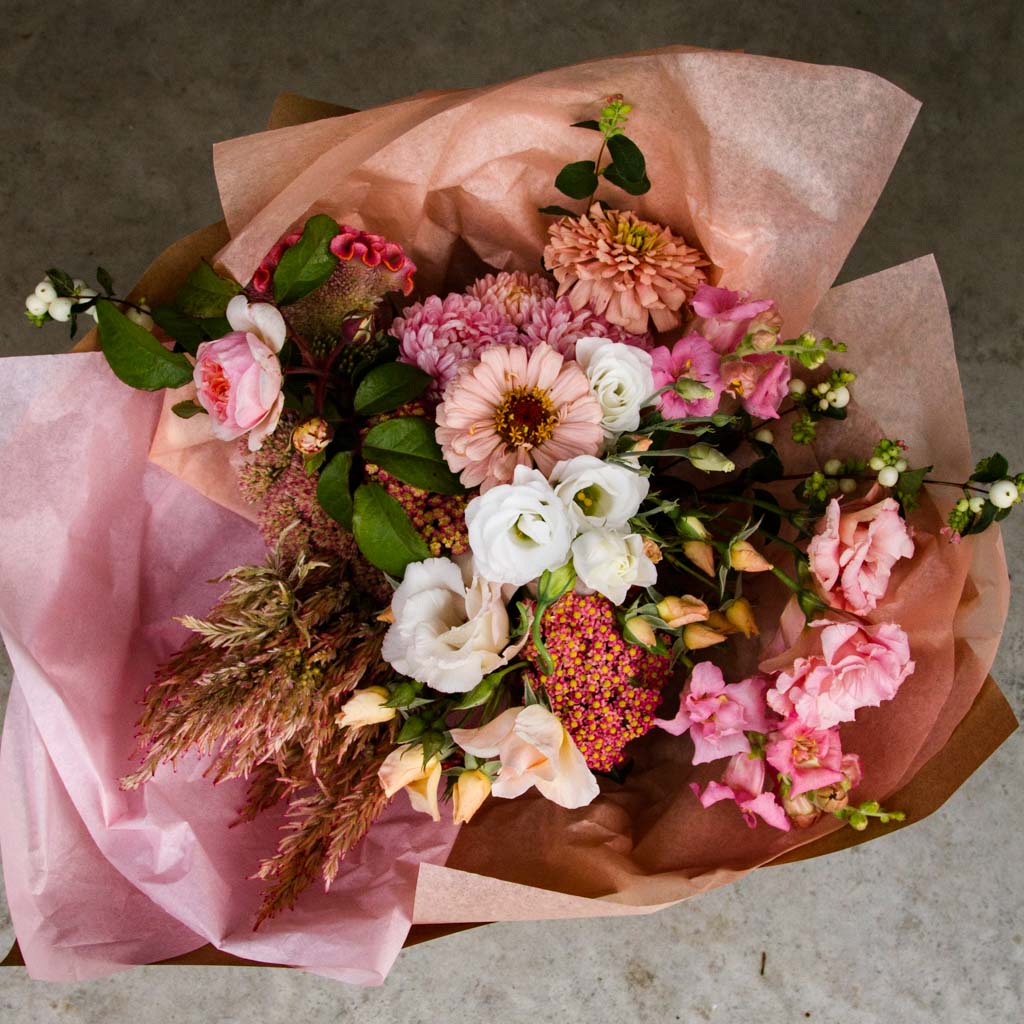 Seasonal Bouquets
Best of the field mix of our signature garden-style flowers! 
Available for Delivery + Pick-up
Delivery available for throughout residential Taranaki.
AVAILABLE AUGUST – MARCH
Spring + Summer
Bulk Flower Boxes
During our peak flower flushes (September/October & January/February) we have bulk boxes of our flowers available for shipping throughout residential NZ.
Learn More
Pre-Orders for Florists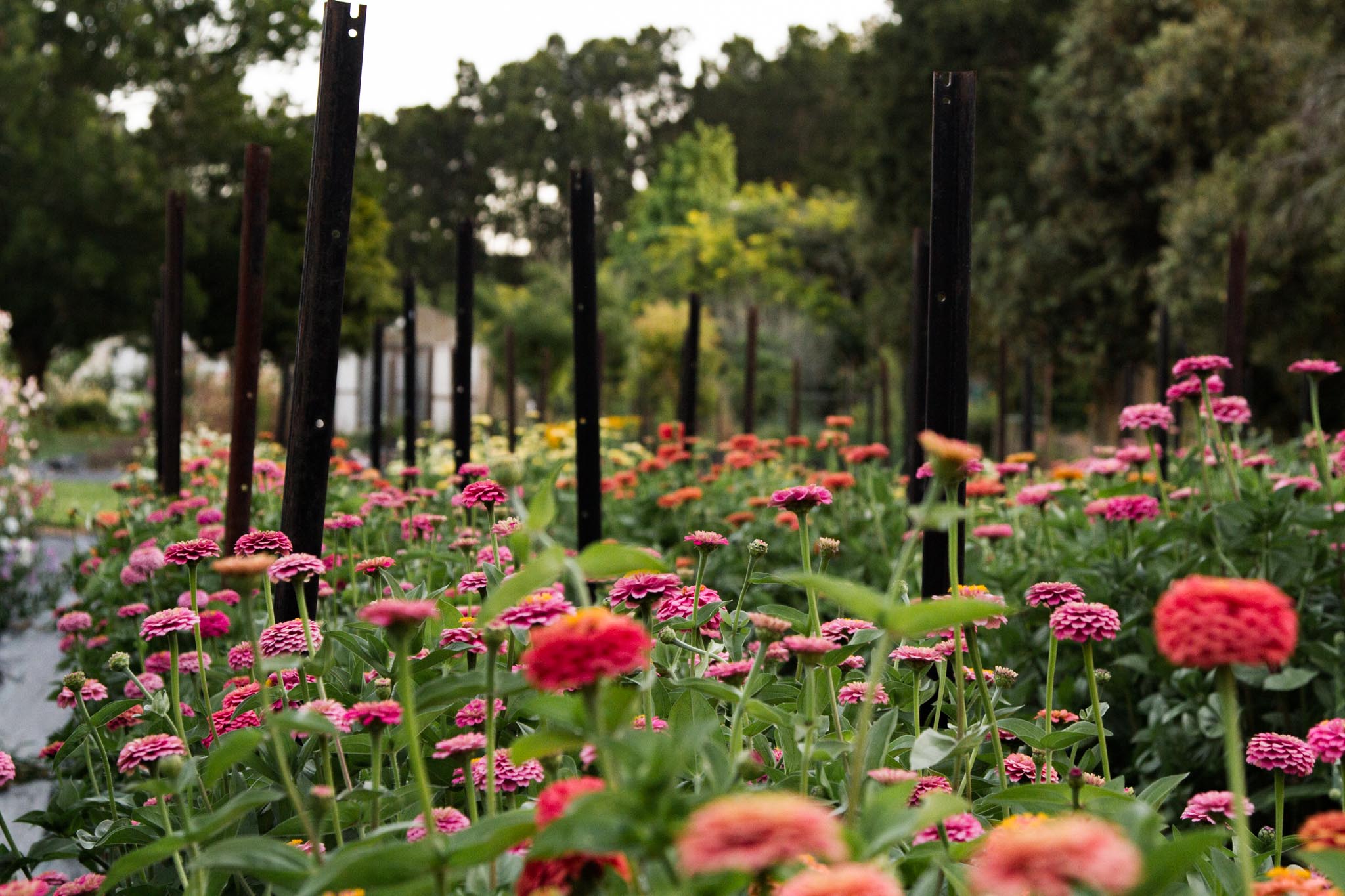 January + February
Pick Your Own Flowers
Come visit the farm when the field is bursting with all our favourite summer flowers!
Our Pick Your Own Flowers season typically runs January to February, with bookings opening a week or two beforehand.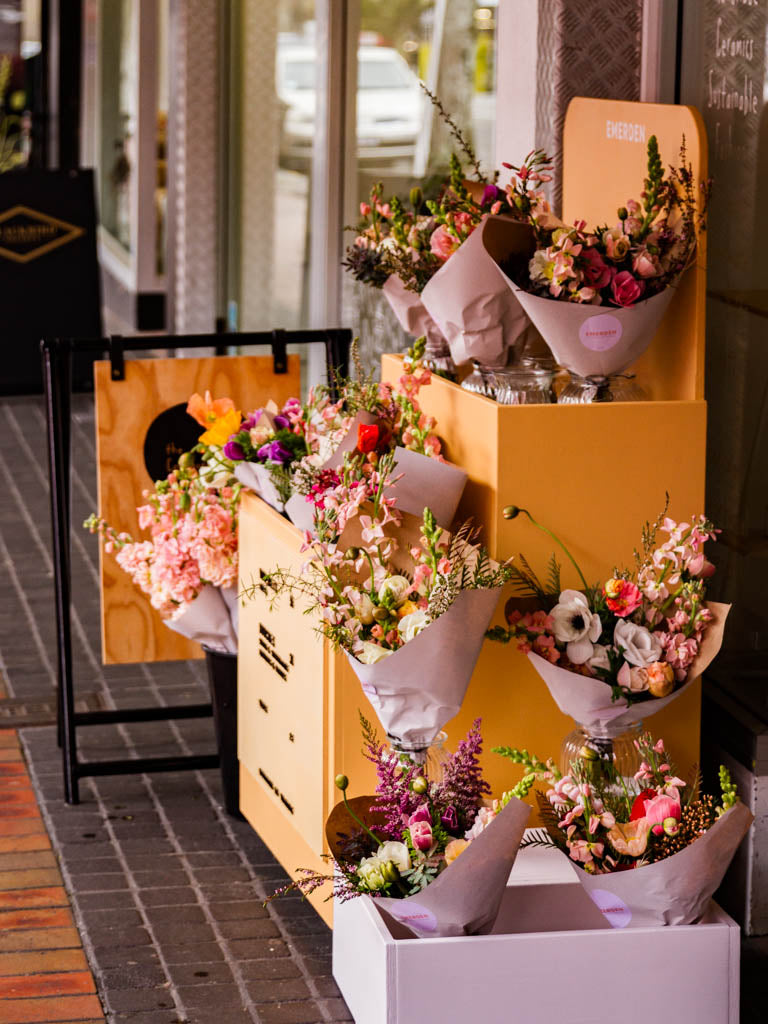 New Plymouth
The Collaboration
During spring we have bunches available to purchase at The Collaboration in New Plymouth (opposite The Warehouse car-park on Devon Street).
We restock midday on Wednesdays and Fridays.
THE COLLABORATION
83 Devon Street East, New Plymouth
Tuesday, Wednesday, Thursday & Friday 9.30am–4.30pm
Saturday & Sunday 10am–3pm