Order Pack Days
Orders typically need to be in by about 8am for same-day order packing & processing. Orders placed after this will be packed on our next pack day.
Plant orders are packed on Mondays & Tuesdays.
Seed orders are packed on Mondays and Thursdays.
If you select 'Courier' a shipping confirmation email will be sent when we print your courier label off, though the tracking won't show much of anything until it is picked up. A separate tracking email will be sent once your order is picked up.
If you select 'Snail Mail' there is no tracking, but your order will be packed and sent on our next pack-day.
NOTE: Orders will be packed on Tuesday 8th August instead of Monday this week.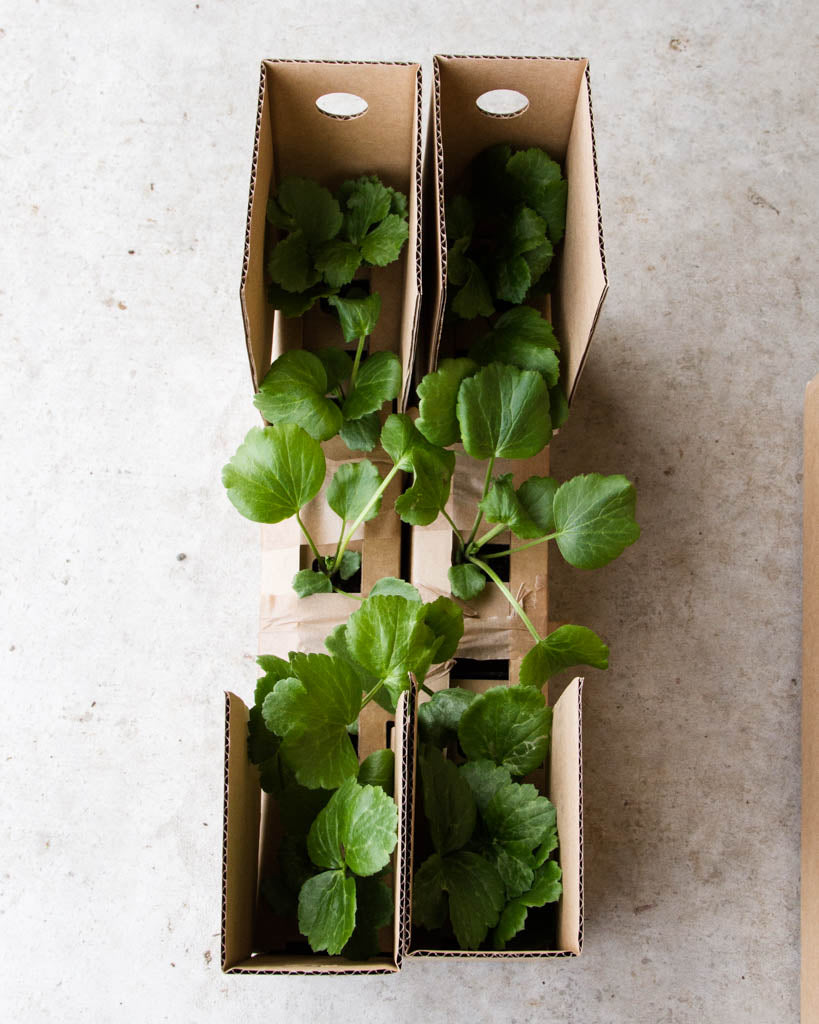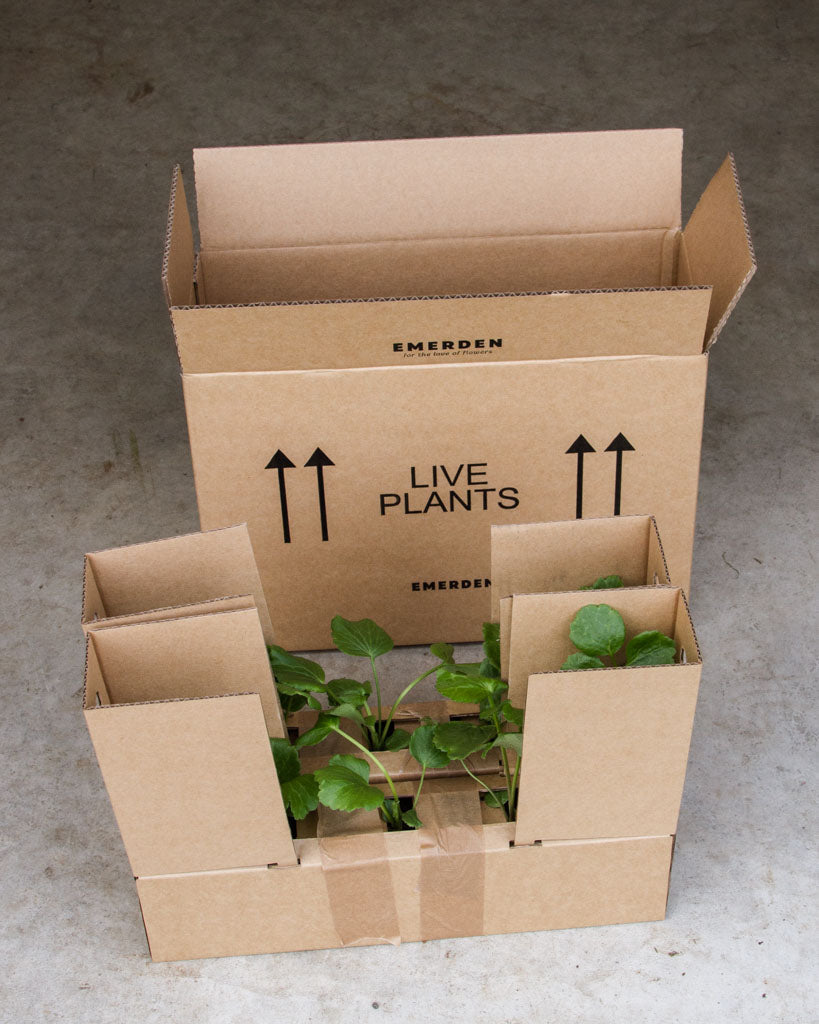 Plant Shipping
We've completely redesigned our plant boxes this year to be as courier proof as plant shipping can be!
Each box fits two 'sleeves' of 5 plants each, and we can tape together two boxes for more cost effective courier rates.
ONE BOX = 10 plants max
TWO BOXES = 20 plants max
Seeds & Anemones can be added to your box, but if ordering more than just a few packets, we recommend leaving one plants gap to help them fit easier & not crush any plant foliage.
Please keep this in mind when ordering to maximise your box space, as they will cost the same to send full or not.
The boxes are a little expensive (but totally worth it to ensure your plants arrive safe & sound!) so we have a minimum plant order of 5 plants to cover this cost.
If your address is rural, especially if you're Rural South Island, we highly recommend you ship your plants to a friend in town to minimise any potential shipping delays! We will only be shipping out on Mondays & Tuesdays so they have the best chance at arriving before the weekend.
PLANT Shipping rates (one / two boxes)
$16.50 / $24 North Island Town Centre
$22 / $ 29 North Island Rural

$22.50 / $ 35 South Island Town Centre
$27.50 / $38 South Island Rural
Shipping Rates
We're always slightly tweaking our shipping rates as we hone and find the best deals we can offer - here's where we're at today:
Bouquet Delivery
$10 Residential New Plymouth + Bell Block + Waitara + Inglewood
--
3-8 Seed Packets
$5 - Snail Mail
3-49 Seed Packets // 8 Anemone Packs
$8 Courier Town Centre
$12.50 Courier Rural
Bulb Orders // 50+ Seed Packets
$14+ Courier North Island Town Centre
$18+ Courier North Island Rural

$17+ Courier South Island Town Centre
$23+ Courier South Island Rural
Note: Our order minimum is $16 // three packets of seeds.
Rural Delivery
Please make sure you select the correct Rural shipping option if your address has an RD number, or doesn't receive standard postal mail (some Counter Delivery addresses are still charged out as "rural" by the couriers).
If you're not sure you can check your address here: NZ Post Address Checker—if it comes up with a note saying your address needs a rural delivery (RD) number or doesn't receive standard mail - then please select Rural at checkout.
Australia & International Shipping
Due to biosecurity restrictions we are unable to ship seeds, bulbs & plants outside of New Zealand.  
Our calendars however can be sent most places, contact us if you would like to place an order and we can quote shipping for you.
Pick-up Orders
** Note we are taking a break from offering pick-up orders at the moment.
When will I receive my order?
We pack orders twice a week (typically Mondays & Thursdays). Once packed, orders are typically picked up by our Rural Delivery driver very first thing the next morning.
Snail Mail Orders (NZ Post - untracked) usually take around 7–14 days to arrive after sending, but occassionally they may take more like 20-40 days (approx 15–28 business days) - please note shipping confirmation emails do not automatically send out when we pack snail mail orders.
Courier Orders (NZ Post / Post Haste - tracked) usually arrive within 1-5 business days, with Rural addresses taking an extra 1-3 business days on top of that - a shipping confirmation email is automatically sent with tracking info when we print off your order, and a second email usually follows as soon as the couriers scan it into their system.
Can I add to my existing order?
We are unable to combine orders. Please place a new separate order if you would like to order additional items.